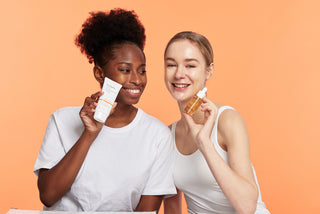 "Gena" is Latin for "face"
"Belle" means "beautiful" in French
Experience what it is like to realize your own your own beauty. Set your own standards of what is beautiful and understand the joy of looking into the mirror and seeing your beauty just the way you are. Genabelle knows that the only true value lies in appreciating and experience your own beauty as it is.

In these changing times and environments, Genabelle strives to provide you with a better skin experience. Encounter the next level of valuing your own beauty.